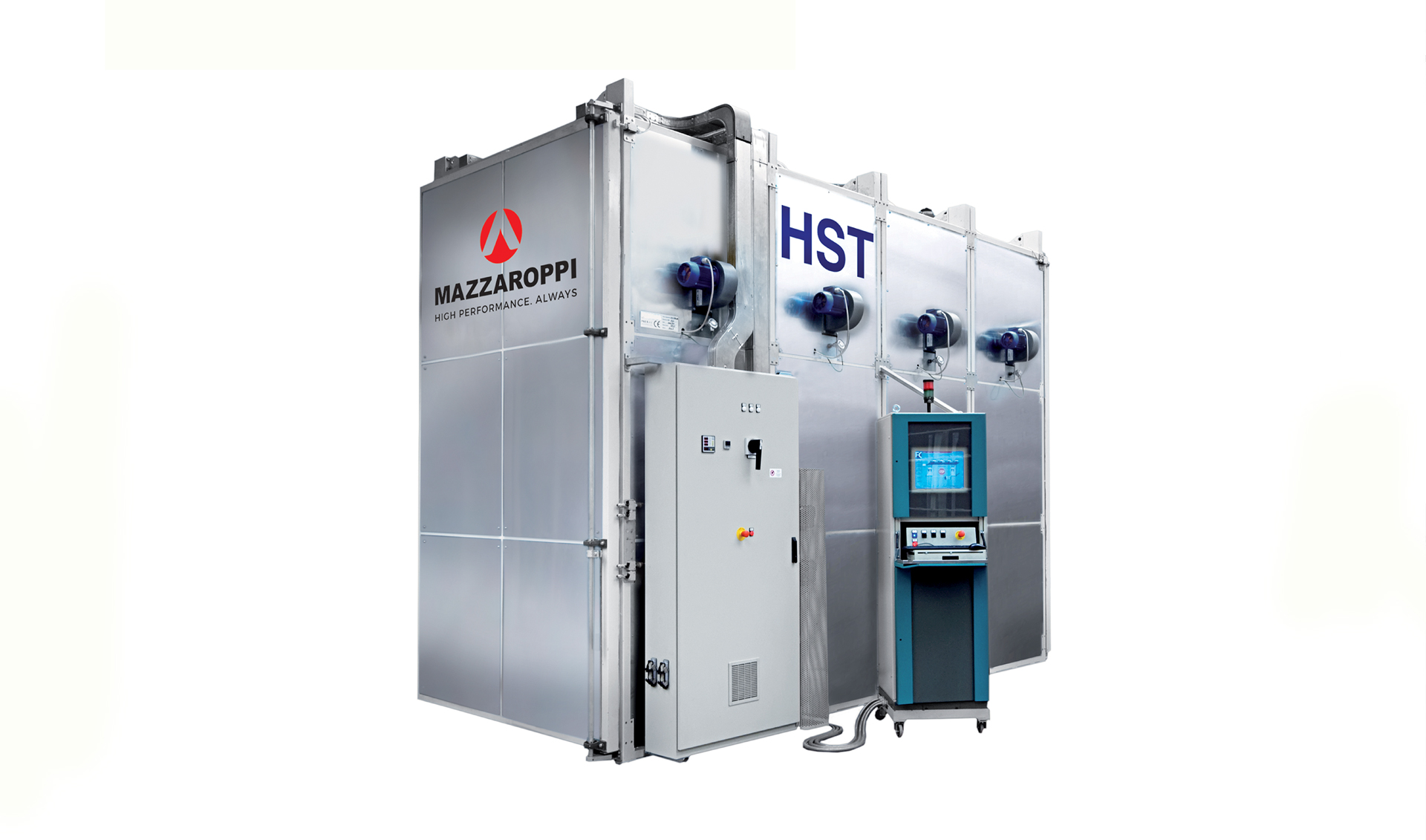 Machinery used for the control of tempered glass sheets. The test consists of a heating and maintenance cycle at a temperature of 290 ºC of the glass sheets, respecting the parameters indicated by the reference standard.
Our advanced system allows you to control, in addition to the temperature of the oven air, the real temperature of the glass, drawing up a detailed report for each cycle like the one that is performed for the calibration of the oven itself.
The heating is entrusted to sections with independent regulation, each of which is equipped with its own electrical resistances, thermocouples, a fan for the recirculation of air and fans for cooling and for the expulsion of hot air.
In this way our machinery perfectly complies with the parameters indicated by the European legislation for heat soak test treatment, offering our customers a reliable, punctual and certified solution; the management system, moreover, stores each treatment with the reference parameters so that it will be enough to consult the automatically generated report to obtain a complete certification. The report is also printable.