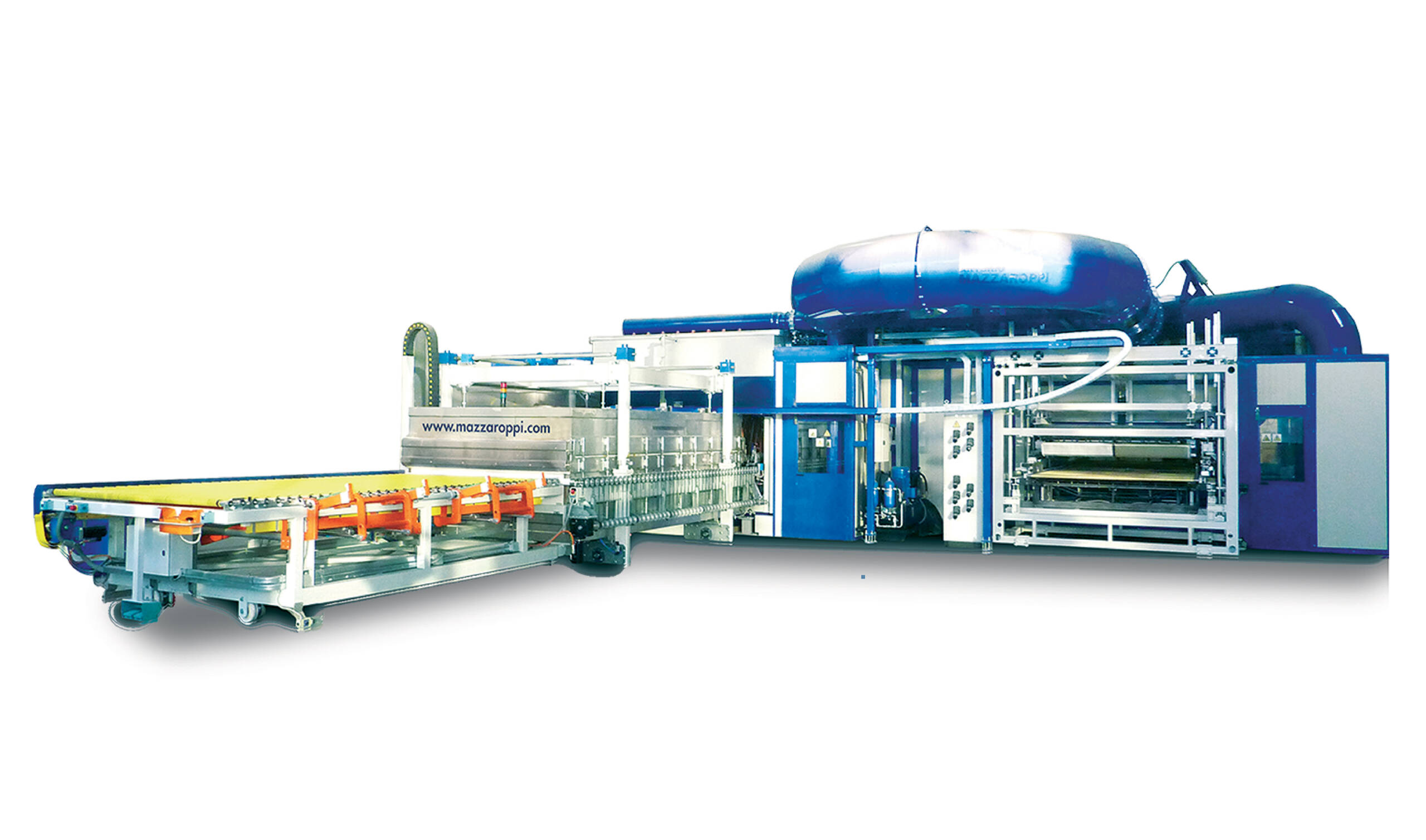 The special plants are the ultimate expression of Mazzaroppi Engineering's technology, creativity and experience in the glass industry.
These plants are produced from scratch thanks to the combination of skills and specific customer requirements; they are custom-made machines down to the smallest detail and represent the point at which the degree of customisation reaches its maximum potential.
Often big international companies in the glass sector, with very particular requests, rely on Mazzaroppi Engineering to make their projects become a reality; consequently, starting from the principle, the fundamental characteristics of the machinery in question are established, such as the size, the usable and especially minimum dimensions of the glass sheets, the type of process that is to be carried out or, the combination of different processes in a single plant.
For example, one of the customised plants built by Mazzaroppi Engineering is called "Multifuzione" and it was built according to a specific request from the customer: the necessity to have a single plant made up of several production lines in order to allow them to have a roller bending line, another die bending line and finally a line for flat tempering, in a single "all in one" solution.
Another type of plant that we find in the "special" section is that of furnaces with multiple heating chambers. Also designed to measure, with variable dimensions based on the customer's needs, they offer two or more independent heating chambers that allow you to reduce the thermal shock that the glass sheets are subjected to during the tempering process. In this way, taking advantage of the particular design of the plant together with the most advanced technology for materials and components that are used, our customers can get a final product quality like no other, in terms of glass flatness, absence of optical distortions and especially a decrease of 97% concerning the phenomenon of anisotropy.
Plants with multiple heating chambers are considered by the largest European glass manufacturers as the only solution to achieve the very highest quality standards to which they aspire.
These plants are suitable for those who are unable to find solutions for their production needs on the market, and therefore cannot find them in standard machines, and as such are looking for a product designed exclusively for their specific needs, unique in its kind.